User insights are crucial, but only useful in well-defined contexts
The Danish producer of medical devices, Coloplast, was founded by a nurse, who wanted a better solution for her patients. Today the company is among the most profitable in Denmark, and the culture of development is still based on ongoing, close relations to users.
However, for a large company like Coloplast, input from users can only be absorbed and used when the context is already very well defined and part of a specific development project. 
Coloplast is the world's leading producer of devices for ostomy care, and urology and continence care. Their products help patients with very personal and private problems – issues that takes some trust and confidence to talk about. 
Coloplast has a strong culture of listening to users in order to develop better products. 
Coloplast uses a number of different methods for querying:
– In several countries Coloplast has established focus groups of nurses, which meet three times yearly.
– End-users are observed and interviewed by anthropologists.
– Coloplast sponsors an annual seminar for patients and sends employees as volunteers to the event to assist the patients – getting a better idea of the type of issues patients face in everyday life.
– Employees are encouraged to find a patient to visit once a year for a conversation in the patient's home over a cup of coffee.
– Recently, Coloplast has begun to offer patients access to a free hotline, where they can call nurses for assistance after being dismissed from hospital. The service is very popular, and appears to be a triple win: Hospital nurses are relieved of a type of work that they have difficulty finding the resources to provide. Users are happy to have extended support. And Coloplast avoids losing users during the critical first months of their use, and Coloplast gains a better understanding of what causes patients trouble.
– End-users are also surveyed as part of clinical research.
Insight led to a completely different design
One direct result of involving users was the realization that patients wanted a shorter, more discrete and less stigmatizing catheter. When these features were introduced in a new product – the Speedicath – it became a major success, which redefined the way catheters are designed.
Since then, the product has been further refined based on insights from talking to users as well as non-customers; people who do not have a medical condition, but are asked to reflect on what feature they would need, if they had to use a catheter.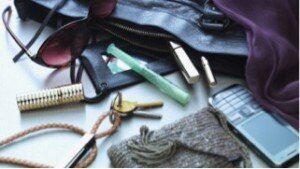 The speedicath catheder (in green)  – normalizing life as a patient
This case is based on interviews with:
– Susanne Brogaard Kristensen, anthropologist, Front End Innovation Manager at Coloplast
– Marc Brøndum, head of design/ front end innovation management, Coloplast
Story
Coloplast has always had a strong culture of involving customers and users. The invention of the ostomi pouch, which the company was founded on, was made by a nurse, based on her practical experiences with patients.
For many years Coloplast's main focus was the dialogue with nurses, but over the past ten years, the company has started to ask end-users – patients – about their wishes and experiences.
Over the years Coloplast has tried other ways of interacting with users.  "Innovation by you" – a website, where users were invited to contribute and debate ideas for new products never produced anything useful and has now been shut down.
Ideas need to fit the organization
Coloplast very deliberately uses the user insights it collects for incremental, rather than radical innovation.
Head of design, Mark Brøndum makes it quite clear that acquiring new ideas needs to take place within the constraints of the existing activities and logic of the company – otherwise, the likelihood that the new idea will be realized is very little:
"A big company like Coloplast works like a huge, well-oiled machine, and there's only so much you can do in terms of thinking differently before you end up challenging the entire organization
You may come up with a really good idea, but if it doesn't fit into the IP policies, pricing strategy, marketing strategy and development process of the company, you are only creating noise. The organization is not set up for that type of projects, so it will reject them".
Mark Brøndum compares a company like Coloplast to a giant container ship sailing on a set course. You can't just call Maersk line and ask them to swing by with a few extra containers, when they are passing your town anyway. In principle, of course, they could make a deviation and deliver the containers, but it would delay the delivery for everyone else.
Looking for inspiration within a framework
Therefore, Coloplast looks for user insights within a very specific framework.
"When we launch anthropological research, it will be as part of an existing development project. The anthropological approach sharpens our understanding of which features we could use in the context and product we are working with – but we are not looking for something completely different. The insights and ideas we are looking for have to make sense for that specific project", says Marc Brøndum.
Coloplast will use a combination of quantative studies and anthropological research on an ongoing basis throughout a development process, validating and qualifying at an increasingly detailed level, as the project moves from the initial concept to concrete features.
Improvements – within the product category
The customer focus is reflected in a video presenting the Mio pouch.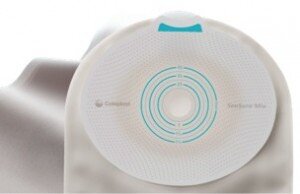 In the video, a number of users and nurses talk about what improvements they would like to see in the conventional ostomi pouch – and evidently the new Mio pouch has those features. Traditionally, ostomi pouches are held in skin-like colors, and clearly look like a medical device. Based on user insights, the Mio pouch is a grey color textile, and it looks like a regular piece of clothing.
"With the Mio pouch we haven't created a new category, but we have moved our products within their category. It is not a technological revolution, but it's an important change, which has impact for customers, and it comes from our understanding of their situation", says Marc Brøndum.
Brøndum compares it to LEGO Ideas, an online platform, where users can contribute and give support to ideas that are then turned into official LEGO sets. But the Ideas platform can only handle ideas for new sets using existing bricks. LEGO has very deliberately organized the user-generated project, so if works well with the regular development process. It is not a process for finding completely new play themes or business models.
Relations
A rough estimate is that Coloplast on an ongoing basis is in contact with approximately 200 nurses and about 2000 end-users, including those, which are surveyed via questionnaires and clinical research.
Neither nurses nor end-users are offered money or rewards for their participation. They volunteer to be contacted because they want to help others.
Challenge: Users are very different, and have different ideas
For some years, Coloplast operated an online forum called "Innovation by you", where users were encouraged to contribute and discuss ideas for new products and improvements.  However, the site was shut down. Coloplast concluded that the impact was negative, because the type of ideas which came up where not ones, that the company could develop into products. Continuing the platform would merely disappoint users who contributed.
"The ideas were for products that could be relevant for just a few thousand users, and they would have been great for at small company to produce. But we are a big, 12 billion DKK-a-year machine. It would take us ten minutes to produce a few thousand of the devices, but it costs millions to set up the machinery for it. We simply don't have a platform that can cost-effectively produce a thousand units of a device", says Marc Brøndum:
"There is a limit to how much we can accommodate the individual user's requests. If you ask ten people, you will get ten different wishes. For Coloplast the challenge is to extract the two or three main features, that seem useful and attractive for users across cultures and global markets – and which we can realistically get to market within a few years."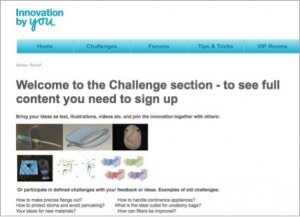 Learnings
Do
Understanding customers' situation allows you to target customer needs with much greater accuracy.
Involving users allow the development team to check the relevance of new features
For an established organization like Coloplast to move from idea to product, it's crucial that the inputs fit into the existing way of doing business. A new project must be anchored within the general strategy, and the main organization must be willing and able to drive it and sell it.
Don't
Don't ask users for ideas that you can't use
Organizational setup determines the type of innovation
Innovation at Coloplast is primarily aimed at refining the product, not on developing services that might extend the company's business model.  Services and products are seen as separate business domains.
This in turn determines the types of observations that the company does. Generally, there is not much focus on the rest of the ecosystem of healthcare workers, relatives, authorities and other stakeholders that surround the patient.
Furthermore, researchers are primarily looking at fine-tuning the physical functionality of the product, not for opportunities to create additional services or interactions between stakeholders around the patient – for instance by using IT, sensors etc.
Next Steps
In Marc Brøndum's opinion, another future way of opening the innovation process would be to collaborate with companies in completely different industries in order to develop solutions that could address users' needs in new ways